Mexican Tile Accents
THESE BEAUTIFUL TILE ARE HANDCRAFTED BY ARTISAN FAMILIES IN MEXICO AND COME IN THE FOLLOWING COLORS:
---
WE OFFER 3 DIFFERENT COLLECTIONS OF FLOOR TILES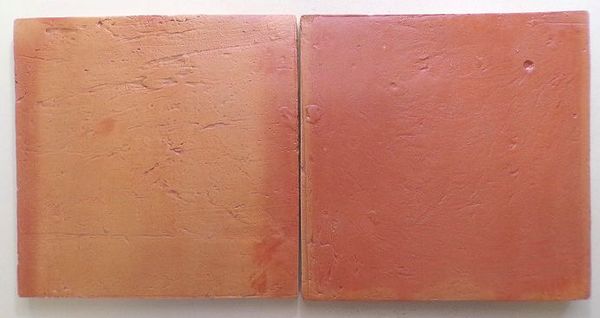 There is nothing that adds Old World charm to any room like authentic terra cotta Traditional Saltillo floor pavers. These tiles bring warmth and a Mediterranean or Old Mexico ambiance to any room in your home: kitchen, dining/living rooms, bathrooms and bedrooms. They can also be used outside on patios in warm climates (without freezing temperatures).
Over 30 choices
Pre-finished or unfinished
Smooth or Antigua
2 Colors: Terra Cota or Café
Making authentic Saltillo pavers
Tierra Art tiles are just like our colorful and exquisite Prima ceramic raised-relief decorative tiles, but are especially made for floors. They have a non-slip finish and can be customized in color and pattern to fit your unique needs and desires.
Many finishes to choose
from:
Unfinished terra cotta
Partial Glaze
Full Glaze
Decorative
Solid Color
Slip Resistant
Custom designs and colors available
Mexican Tile Designs is thrilled to bring our customers the beauty of Encaustic cement tiles. While these incredibly beautiful and durable tiles have been around for centuries, they are experiencing a welldeserved renaissance. People everywhere are discovering their unique aesthetic of both rustic and contemporary designs and are using them to decorate both floors and walls in both homes and commercial spaces. Every tile we sell is hand-made in Mexico by skilled artisans to give you a unique and lovely product that will turn any space into a work of art.
Custom or stock colors
Color your designs anyway you like
Custom or stock designs
Use on floors or walls
Please call or email for ALL flooring orders and quotes. Mexican Tile Designs carries a full line of Mexican Floor Tiles/Pavers suitable for flooring in any room of your house or business. All floor tiles are high-fired, built for durability and timeless beauty that only Mexican Tile can provide. All tiles are 100% authentic, handcrafted in Mexico All tiles are highest quality All tiles are available in unfinished and finished All tiles are available in many colors, shapes and sizes
---