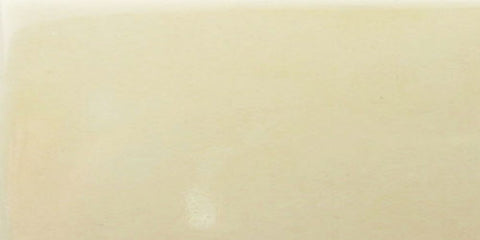 Subway Tile- Blanco Leche Deslavado
SKU: 20057
In 1904 George C. Heins and Cristopher Grant La Farge designed the wonderful tile in the New York City Subway System now famous throughout the world known as "Subway Tile". Originally installed in the subways because of it's clean design, durability and ease of care, it is now used in commercial settings such as diners and restaurants, hotels, businesses, banks and most importantly in homes for the same reasons. Subway tile is popular for kitchen and bathroom backsplashes, tub and shower surrounds, laundry rooms and tiled walls in any room in the house. For example, a subway tile wainscoting in the master bath topped with a decorative tile or simply with colored trim tile is always fashionable.
You may not immediately associate Mexican tile with Subway tile, but in fact we carry all popular sizes of Subway Tile in pure white as well as all our solid colors in the Especial and Prima lines of ceramic tile. Innovative architects, designers and homeowners have begun to pair the classic elegance of the Subway Tile rectangular shape and "brick" grout alignment with decorative tiles as well to amazing effect. At Mexican Tile Designs you can find classic Moorish, Mexican, Italian and Spanish tile designs are available along with Arts and Craft tiles, Mission tiles, and Art Deco tile designs.
Ceramic Subway Tile is your choice for timeless elegance paired with durability and ease of cleaning. Mexican Tile Designs not only carries beautiful Subway Field Tile in many colors and sizes, we also carry a full line of moldings and trim pieces to create exactly the look and feel you envision.  In addition, you can choose to incorporate decorative or solid color 2"x 2" tiles into your design.  Free your imagination and creativity with superior, timeless Subway Tile!
SKU #20057
---
We Also Recommend